The hand sanitizer dispenser is intended for use by customers in washrooms, shops, hospitals or elsewhere where general hygiene is important. We offer numerous different models for all kinds of applications.
The mask vending machine together with the sanitizer construct the basis for keeping the stores as safe as possible.
Do not hesitate to make a request for quotation.
Hand Sanitizer with Screen
---
---
Bestseller, Hand Sanitizer Dispenser with stand LL-10
Automatic hand sanitizer is much better than a manually operated dispenser because there is no manual contact. We recommend it for use in health care, schools, hotels, restaurants, stations, airports and other public areas. Its small size, space-saving and flexible installation is convenient. This medical equipment avoid cross-infection because intelligent contact-free induction.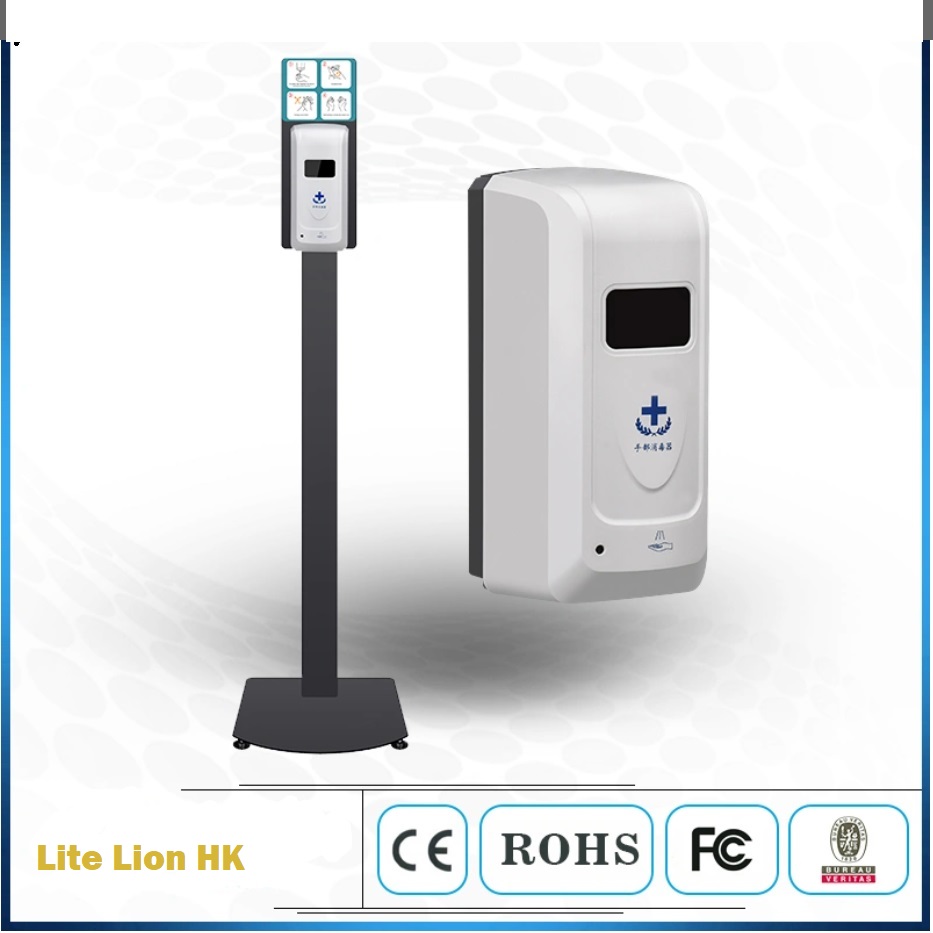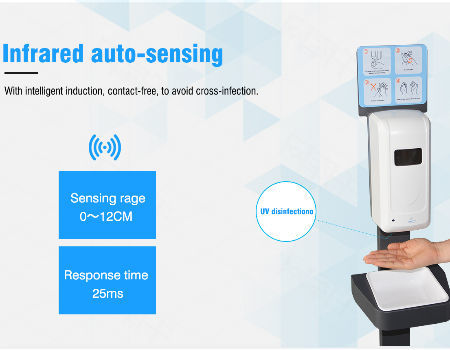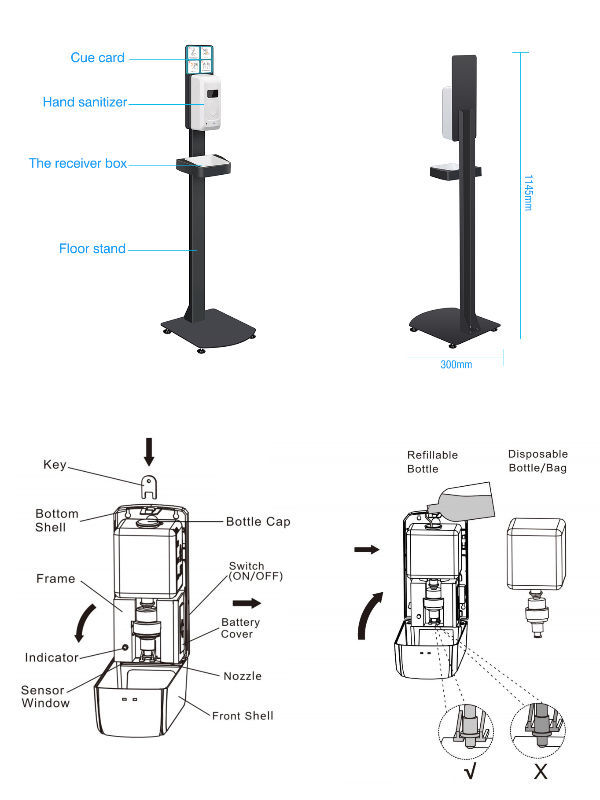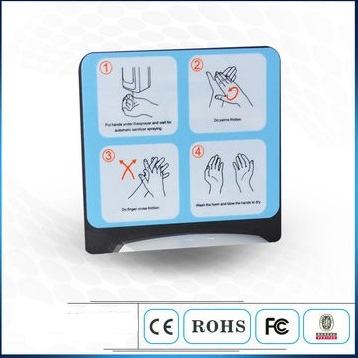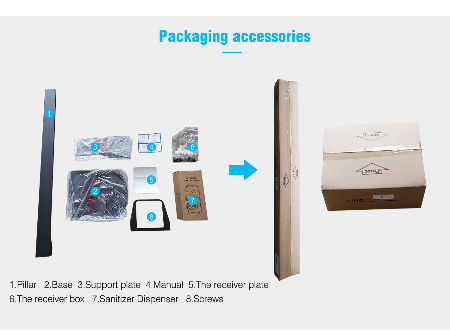 Technical information, Type LL-10
Automatic hand sanitizer Transportation environment
Sensing method
Infrared auto-sensing
Sensing rage
0~12 CM
Response time
25 ms
Power supply
4 pieces of C size battery (Non rechargeable),(Or DC 6 V power supply (optional) can not use with battery)
Battery working time
10000
Switch
Switch keys
Installation mode of liner
Independent assembly, easy to replace and clea
Liquid capacity
1000 ml
Spraying volume
1.2 ml (Spray)
Opening method
Open with safety key
Liquid exchange method
Manual open cover to replace liquid
Shell material
Environmental ABS materials
Net weight
About 0.85 KG
Mounting method
Floor stand
Workplace
Indoor
Temperature – 20 ~ 60 ℃, humidity 5% ~ 85% RH Vibration test – IEC60721-3-2 Class 2M2
Operation and storage environment
Operating environment: temperature 0 ~ 40 ℃, humidity 35% ~ 85% RHStorage environment: temperature – 10 ~ 50 ℃, humidity 15% ~ 90% RH
Weight
Pillar package weight: 2.5 KG Base package weight: 6.69 KG
Package size
Pillar package size: 1160 X 125 X 83 mm Base package size: 385 X 315 X 155 mm
Certificates & Standard
Certificates compliance: CCC / CB / CE Electrostatic rating: Contact discharge: Level II Air discharge: Level III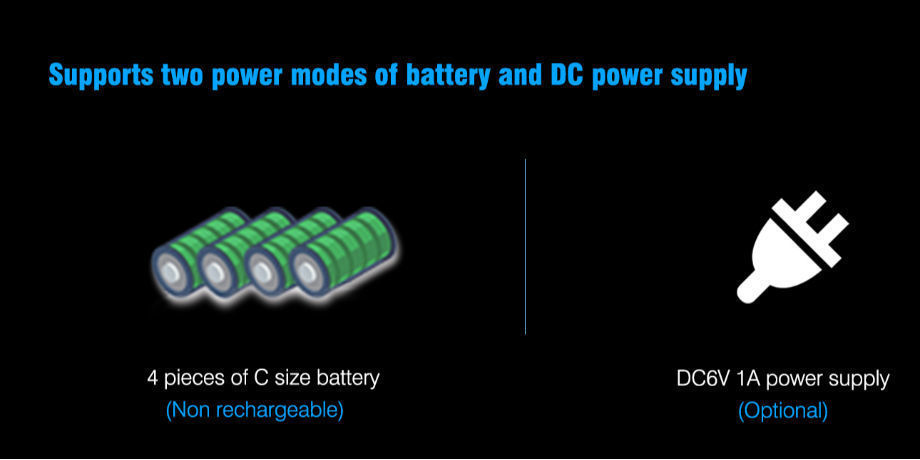 Product Certifications
Certificate Standard: CE
Certificate Number: RSZ120329005
Issue Date: 09-May-2012
Issued By: EU
Expiry Date: 09-May-2022
Certificate Standard: ROHS
Certificate Number: RSZ0801070011
Issue Date: 24-May-2008
Issued By: Bay Area Compliance Laboratory
Expiry Date: 24-May-2021
Certificate Standard: FCC
Certificate Number: R1403276
Issue Date: 09-Apr-2014
Issued By: Bay Area Compliance Laboratory
Expiry Date: 09-Apr-2022
---
Hand Sanitizer Dispenser
Hand Sanitizer Dispenser on the table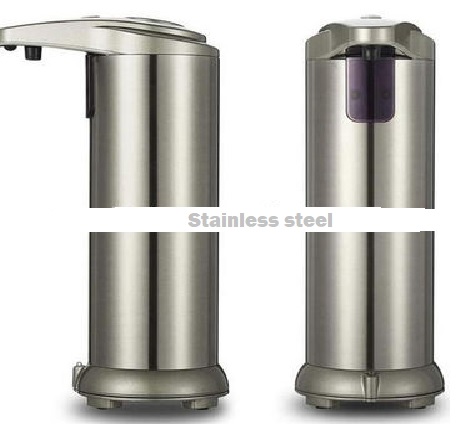 Description: 250ml stainless steel Electroplated Automatic Liquid Soap Dispenser Smart Sensor Touchless Sanitizer Dispensador for Kitchen Bathroom
Product Size: L95* W85* H190 mm (350g)
Material: stainless steel
MOQ.: 50pcs
Packaging: 1pc/gift box,50pcs/CTN/G.W.:21kgs
Carton Size: 44*40*51cm
Certificate: FDA
– This item has built-in infrared smart sensor, soap will come out automatically once laying your hand, dishware, etc.
– Fully automatic and touch-free operation, to avoid the second cross-infection.
– Innovative non-drip design eliminates waste and countertop mess.
– Help parents to confirm their motivates of kids' hand-washing.
– Large, easy to fill opening.
– Ideal for lotions liquid soaps or sanitizers, etc.
– Perfect to use at bathroom, kitchen, office, school, hospital, hotel and restaurant.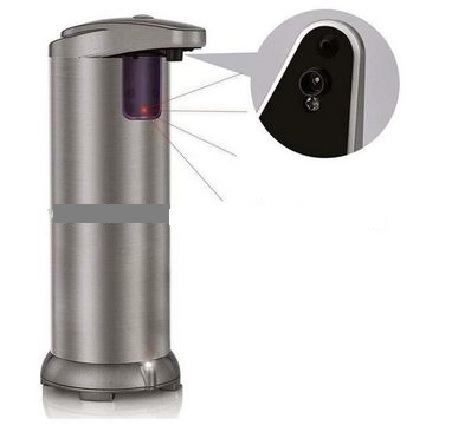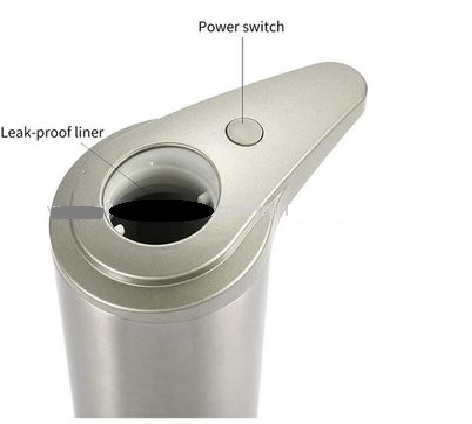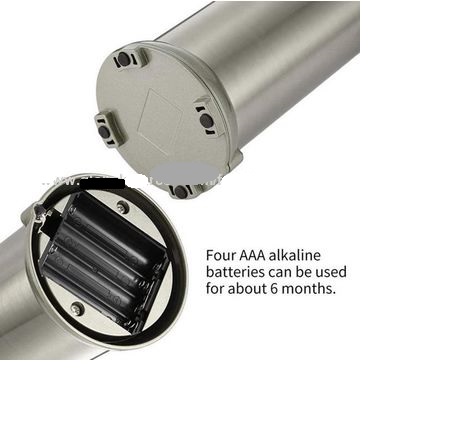 ---