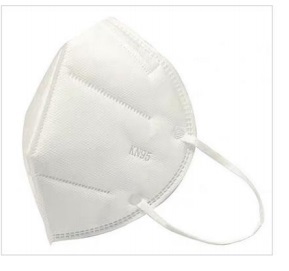 Relevant Information
Size: One Size.
FDA Registrered. GB2626-2006 standard. Documents and test report only on request.
Details
KN95 With foam nose piece and the ultrasonic welded elastic head strap.
Capable to remove up to 95% of solids in the air.
Twin strap design.
Nose foam and nose clip ensure comfortable wear.
3D design of our 3D Masks with soft to touch inner/outer layer and multi-layer construction
Allows for an easy and comfortable feel and fitting around your face – ideal for sustained usage.
5-Layer construction provides an optimal protection and filtration while creating unobstructed breathing.
Made of non-woven material.
This lightweight mask allows for folding and easier portability.
Note

This product is not included on the CDC authorized list and has not confirmed its filtration efficiency.
Delivery from US Warehouse. Price all including, duty paid, tax, shipping by UPS or FedEx Nationwide. MOQ : 1500 pcs in carton (25 pcs in box) USD1.69/pc. Big quantity discount, please ask.