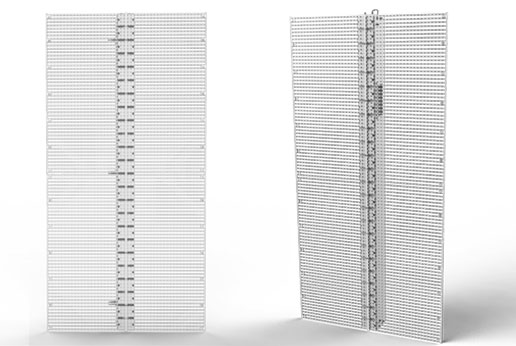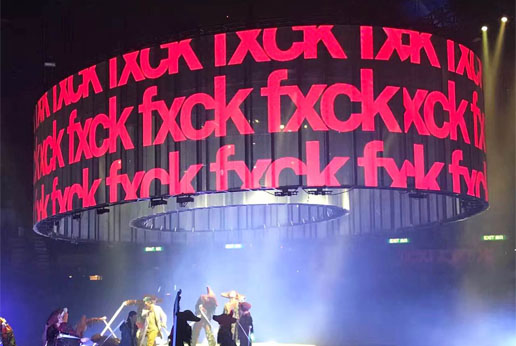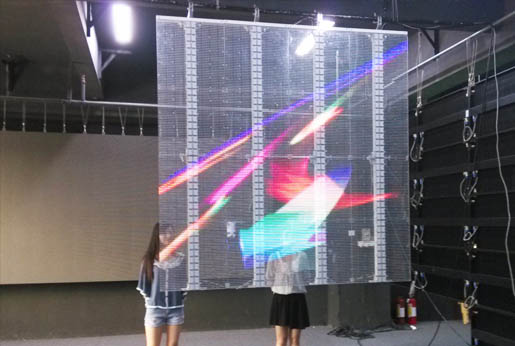 TRANSPARENT LED DISPLAY GT
GT- series is high transparent and creative screen with advanced concept, widely used at transparent scene such as glass window, glass wall ,indoor large space display,stage background,covering fields of O2O Experience Shop, brand chain stores, 4S stores , hotel, shopping center, etc.

1. High transparency:≥48% transparency with better lighting effect
2. Super -wide viewing angle :140º viewing distance get wide spread and large audience.
3. Light Cabinet:Labor and cost saving for transportation ,installation and maintenance
5. Easy installation:Fast lock achieve effective installation
6. Widely used at rental and fixed events.
7. Excellent visual effect:Unique visual impact of rapid and accurate drainage for advertising effect.

Product model

GT-3.9/

3.9C

GT-5.2/5.2C
GT-10/10C
GT-12/12C

Pixel pitch

3.9/7.8mm
5.2/10.4mm
10.4mm
12.5mm
LED Configuration
SMD2020/SMD 1921
SMD2020/SMD 1921
SMD1921/SMD3535
SMD1921/SMD3535
Brightness

900-1200CD/㎡

3000-3200CD/㎡

900-1200CD/㎡

3000-3200CD/㎡

900-1200CD/㎡

3000-3200CD/㎡

900-1200CD/㎡

3000-3200CD/㎡

Pixel Density
32768dot/m

2

18432dot/m

2

9216dot/m

2

6400dot/m

2

Transparency
48%
50%
50%
60%
Cabinet Size
500X500X93mm
500X1000X93mm
500X500X93mm
500X1000X93mm
500X500X93mm
500X1000X93mm
500X500X93mm
500X1000X93mm
Cabinet Resolution
128X64dot
128X128dot
96X48dot
96X96dot
48X48dot
48X96dot
40X40dot
40X80dot
Cabinet Weight
5kg /10kg/Panel
IP Rating
IP30
IP30
IP30
IP30
Using Environment
Indoor
Viewing Angle
140°/140°
140°/140°
140°/140°
140°/140°
Viewing Distance
4m
10m
10m
12m
Gray Scale
14bit
14bit
14bit
14bit
Max.Power Consumption
400W/m2 600W/m2
Ave.Power Consumption
150W/m2 240W/m2
Refresh Rate
1920Hz
1920Hz
1920Hz
1920Hz
Operation Power
AC 110~ 240V, 50/60Hz
Scanning Mode
16S
12S
6S
5S
Control Mode
Synchronous display with control PC by DVI
Input Signal
Composite,S-Vido,Component,VGA,DVI,HDMI,HD_SDI
Temperature
0°C~40°C(work) , - 20°C~60°C(store)
Humidity
35%~85% (work) , 10%~90% (store)
Working Life

≥

100,000

hours
Cabinet Material
Aluminum Profiles/PC panel
Installation
Hanging/Stacking

Packing

Flight Case