Northern travel assistant-organizer

Bring tourists to Northern Europe, we take care of all the local arrangements for you: accommodation, excursions, transportation, sightseeing etc. Our local company in Tallinn takes care of the success of the trip. We offer tourism services in Finland, Poland and the Baltic States, Estonia, Latvia and Lithuania. You can also combine the trip more countries, by spectacular car ferries between Tallinn and Helsinki, from Tallinn to Poland's capital Warsaw is accessible by plane in 1.5 hour.
ESTONIA
Estonia is a rapidly developing European country, one of the world's most digitally advanced societies. Tallinn (about 0.5 million inhabitants) is a lively tourist town with plenty of places to visit. A lovely old town is of interest to all ages. Estonia is a safe and child friendly country. The location on the Baltic Sea coast offers plenty of stunning beaches across the coast. Extensive forests and swamps will appeal to nature to hike. There is a great way to combine city life with living close to nature. Outside the capital there is plenty of space, Estonian population density is only 28 / km2 (72.5 / sq mi). Due to the location of the north, summer nights are long and bright. The Tallinn international airport is located 5 miles from the center. Public transport is well organized and easy to use.
The Tallinn silhouette is modern as the capital of a high digitized country should be. New buildings are constantly being built.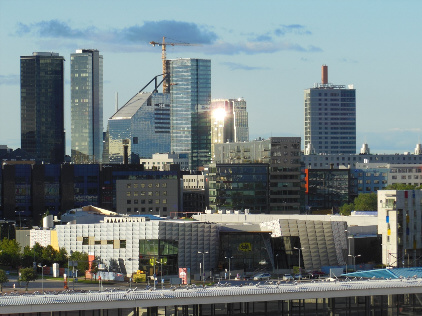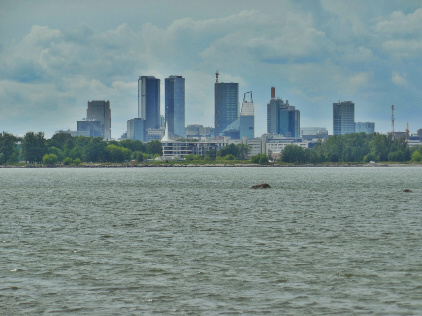 During the season, more than 300 cruisers will visit Tallinn's port, bringing with it half a million passengers.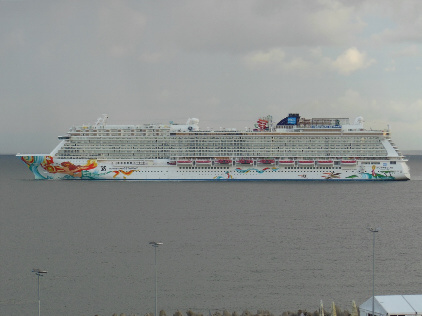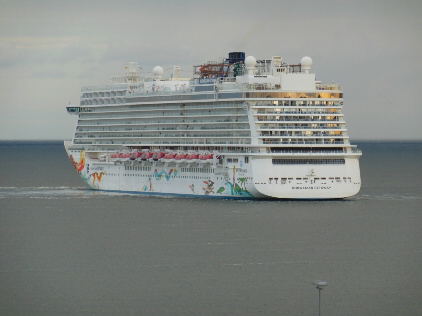 Tallinn Old Town- In the picture the towers of the old fort and the town hall.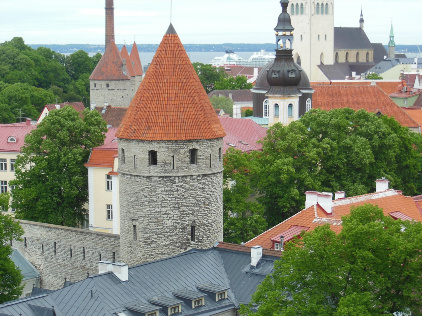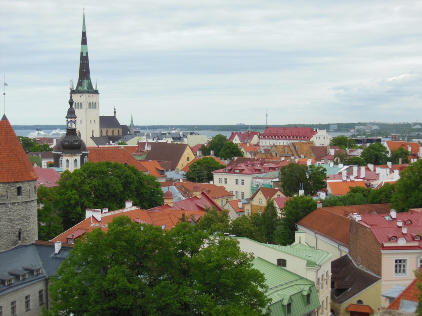 The Tallinn Old Town is Estonia's most famous sight, with enough activities and sightseeing all year round.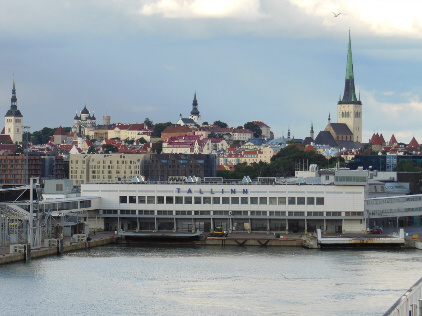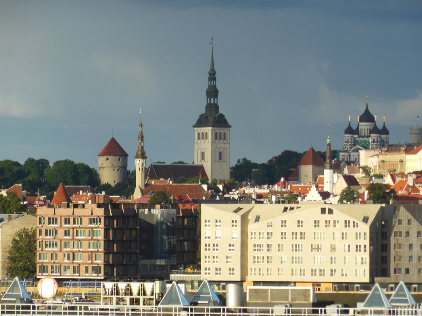 Between Helsinki and Tallinn passing daily approx. 20 ferries and the highspeed crafts in both directions.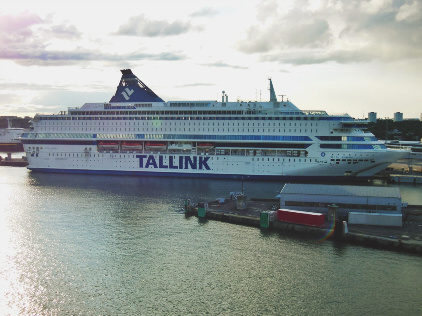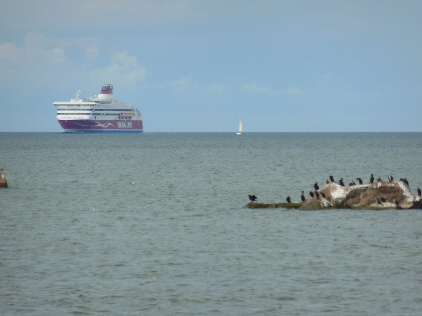 A beach in Tallinn. Estonia is a safe country, even for children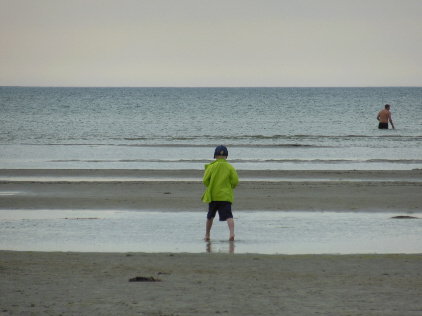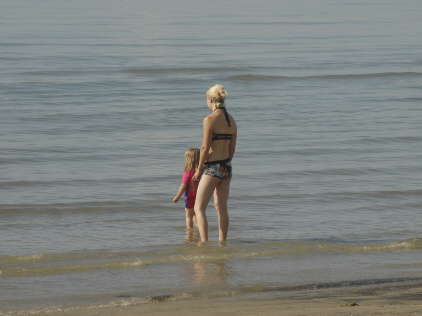 FINLAND
Finland is a country of Santa Claus with one sauna for every two people. There are as many islands as lakes, almost 200,000. Population density is only 18 as./km², so it is easy to find peaceful, almost uninhabited regions. More than a fifth of the people live in the metropolitan area. Helsinki is located on the shore of the Gulf of Finland, with lively shipping around the Baltic Sea. Large cruisers also diverge in the harbor during summer time. Helsinki-Vantaa Airport is famous for its abundance in the Far East flight connections.

Helsinki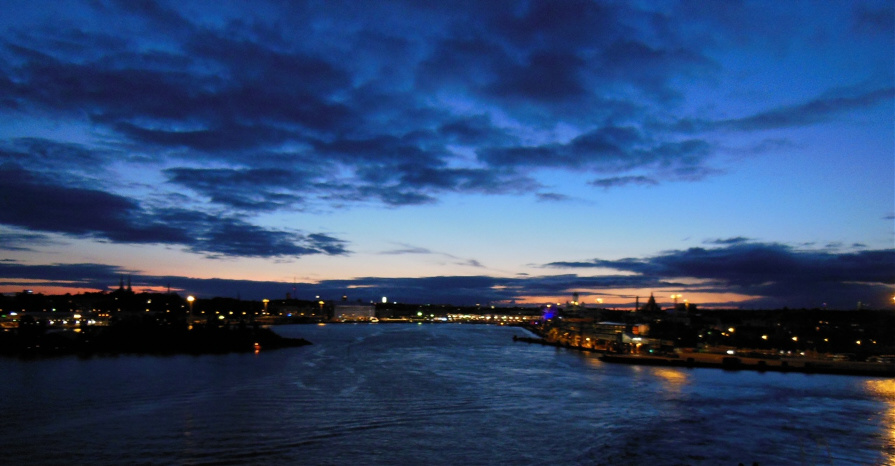 The southern parts of Finland are the most populated. In addition to the Helsinki Metropolitan Area, large cities include Tampere, Turku, Oulu, Jyväskylä, Kuopio and Lahti. Santa Claus lives in northern Finland in the Arctic Circle. The Moomins live in Naantali, in the southwest

Turku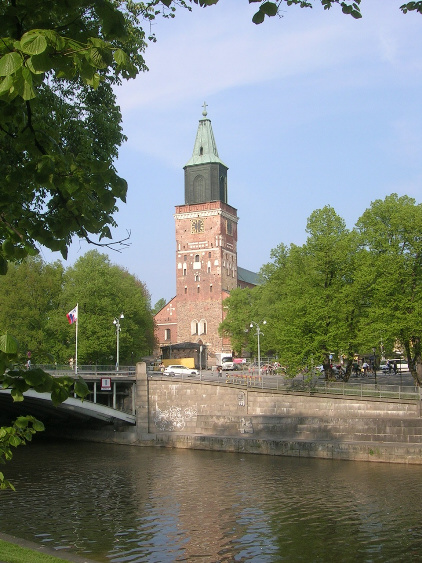 Naantali

Swamp, Paimio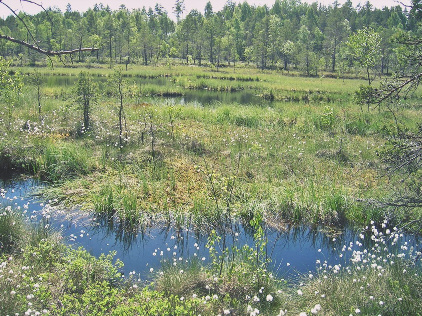 Paimio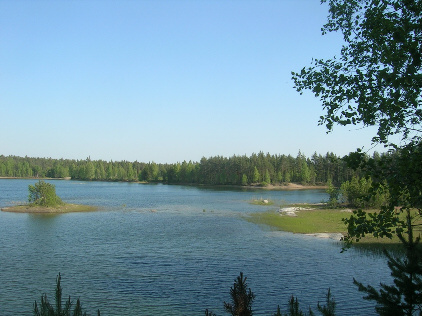 Archipelago